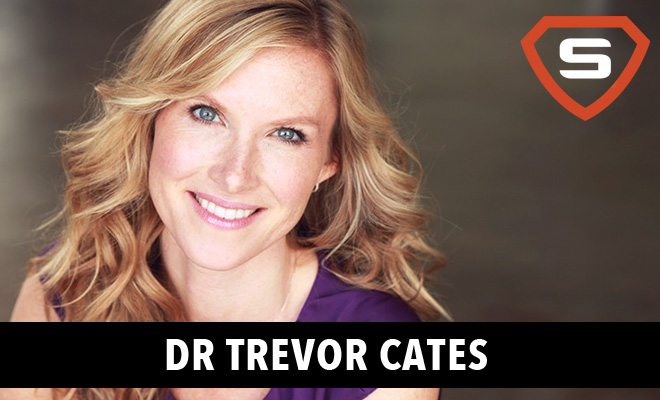 Healthy Skin Hacks In Just 10 Minutes, Eradicating Premature Aging In Your Kitchen and The Top Toxins That Are Killing Your Skin Cells.
|
Podcast: Play in new window | Download
Subscribe: Apple Podcasts | RSS
Our guest for today is Dr. Trevor Cates, a renowned naturopathic physician and an author of best-selling amazon book on skin health. We talk to her about the importance of holistic approach to skin care and how our diets and lifestyle affect the largest organ in our bodies. She's also here to give some practical advice on the matter.
Skin as a Magic Mirror
In her view, the way to look at our skin is as a tool, a mirror that would tell us all we need to know about our health. Conventional medicine has long been about treating the symptoms rather than going after the root cause as disclosed by our skin. Learn to read your skin Dr. Cates holds, and make diet and lifestyle adjustments based on what it tells you.
Instead of just covering it up and masking it, we want to look for the root cause of why our skin is having these issues.
The Holistic Approach
Skin health needs to be addressed both internally and externally. What we put in your body is just as, if not much more important than what we put on it. The things we eat and the products we use may disrupt the gut microbiome, which may cause misbalance in skin microbiome. This is why Dr. Cates came up with her own natural, non-toxic careline that tailors towards a patient's pH value preventing the microbiome misbalance.
She warns that we should be very careful when choosing the skin products. The majority has so-called 'fragrance' in it which only serves to hide the true ingredients. Make-up, deodorants, after shave lotions; all of these contain the 'fragrance' label. Dr. Cates suggests that we should swap them for essential oils.
Practical Tips for Healthier Skin
Protecting your skin is not an easy task, particularly today when "we have more challenges than we've had before". One way is to optimize your diet. Dr. Cates' favorite skin care treats are avocado (for both internal and external, face mask use) and Omega3-rich wild Alaskan salmon. Vegetables, fiber, and balanced meals also get into this mix.
Papaya is another miracle fruit, especially for swooping the dead skin off. Mesh up the scooped ripe or slightly green papaya, and leave it on your face for 5-10 minutes. For those with sensitive skin, go for lower minutes and ripe papaya instead of green. If you don't know your skin type, Dr. Cates has created a free, 10-questions online quiz to help you.
Make sure to check out…
Trevor's Website
Trevor's Website
Trevor's Twitter
Book – Clean Skin from Within
Trevor's Careline
Trevor's Skin Quiz
Interview with Claus Pummer - Importance of Sleep