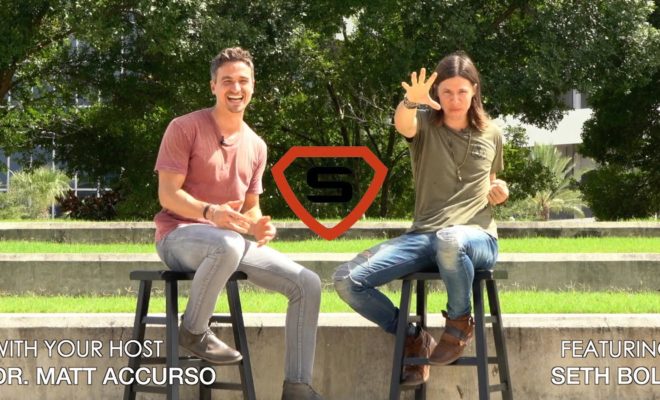 Take a Break and Recharge with Seth Bolt
|
Podcast: Play in new window | Download
Subscribe: Apple Podcasts | RSS

Our today's guest is Seth Bolt, an author, builder, and the bass player for NeedToBreathe. Starting his entrepreneurship carrier at 16, his creative output led him to many realizations about business and life. Willing to share them, Seth is here to preach some wisdom on taking a break.
Success is predicated on work ethics instilled in us at very young age. Still, work ethics means very little if it is not directed, or intended, towards what matters to us. To build something of value means driving your intention towards a goal, your goal. Otherwise, with no intention in place, all you do is wallow in self-indulging busy-ness.
To have intentionality stretches far beyond business value. It's a life value. It'll make your all you do authentic, make you stand our as who you are.
Slow Down
We live in the world of constant distraction where it is often challenging to process everything that happens during a day. Seth has a universal solution to the human drama of busy schedule – it's called take your time.</strong A bass player and a tree house builder in him complement beautifully, seeking retreat in tree houses from all distraction his daily schedule throw at him.
Because that's what nature time is - a retreat. Someone has, with our approval, robbed us of ourselves. We have confused daily tasks for life. It is high time we recognized it, and took back what's ours. Putting your phones away and pay attention to nature is one way of doing it. This is not escapism; if anything it's returning to who we really are instead of getting pulled by forces we cannot control.</strong
Manage Your Time Well
A highly creative person, Seth emphasizes a distinction between creative TM and managerial TM. The two types operate on different schedules. Managers are more day-to-day, hour-to-hour, one task at the time types, while creatives aren't all that time bound. They have fits of output, not steady flow. This is important to know if you have a creative on your team or are yourself one.
Time management is definitely important, but best moments in life come when we lose track of it.
Great time management means chunking out some time for rest and recharge.
Welcome the Obstacles
A final piece of wisdom from Seth is not to avoid obstacles. Appreciate them rather, as growth points. Running into an obstacle means running into an opportunity to grow. Living a life or running a business, you will run into challenges either way. The mindset with which you approach them is what counts.
And remember, take a long break.
Make sure to check out…
Seth's Tree House Rental Website
Book – Breaking Out of a Broken System
The Majestic Tree House Video