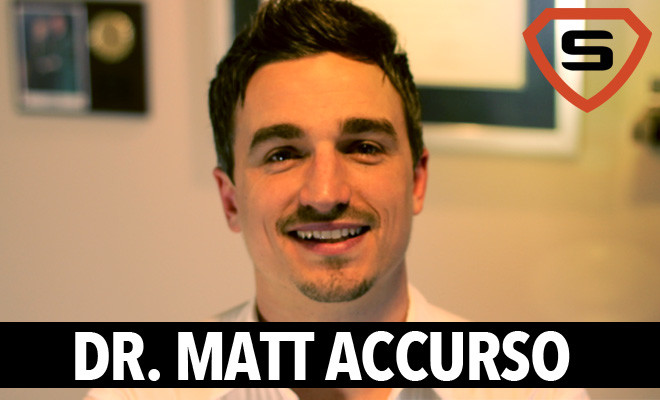 Dr. Matt Accurso : Become Bulletproof - Learn the 3 Simple Solutions For All Day Energy, Ultimate Fitness & Cellular Transformation
|
Podcast: Play in new window | Download
Subscribe: Apple Podcasts | RSS
From a young age Dr Matt Accurso knew without a shadow of a doubt he wanted to be a doctor, helping people overcome challenges in their lives. Dr Matt now helps people treat the underlying problem instead of just the symptom and achieve true levels of high performance.

We talk about the mindset you need to see your body as a high performance mechanism. Dr Matt has an amazing story about how he helped one woman reverse severe symptoms by addressing the underlying causes and what that might mean to you.
Treat the underlying cause - Not just the symptom
When you start asking "Why is this actually happening" you'll start to uncover what's really holding you back. Dr Matt talks about some common issues he sees and how these can affect you even if you're "healthy" and not suffering from a severe issue.
Dr Matt shares some tests that you should be taking as a preventative measure to make sure you can address your environment before it becomes a problem. Because you're always going down a path in health… Toward or Away.