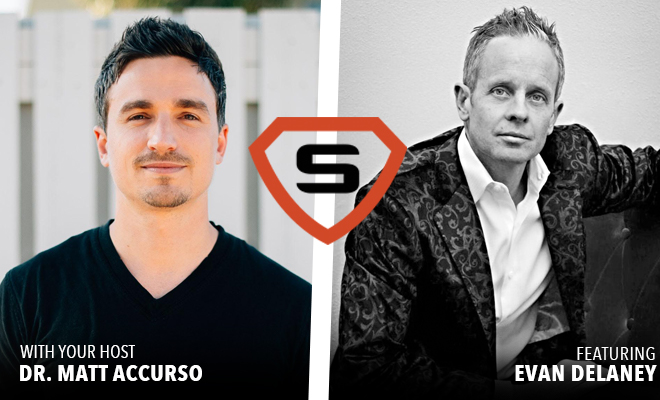 Timeless Style, Humble Swagger, Endless Vision: A conversation with celebrity Designer Evan Delaney Bespoke
|
Podcast: Play in new window | Download
Subscribe: Apple Podcasts | RSS
Our guest Evan Delaney is a fashion guru and entrepreneur thriving in the men's clothing space. Having started at the likes of Chanel and Calvin Klein at only 19, Evan epitomizes everything we mean when we say the word gentleman. Appreciating the fines things in life, he opens up on the difference that a custom suit will make on our lives.

Personalize Your Clothes
The old 'clothes maketh a man' may not hit all the truth marks, but there is an undeniable connection between a man's inner qualities and his desire to dress well. Clothes reflect who we are on the inside, and the colors and cuts of the suit should complement your character.
That is where, Evan firmly believes, the clothing industry gets it wrong most of the time. The retailers are bent on selling the brand, having the company in mind rather than the customer. The opposite is true however; your suit is the extension of your character, it needs to make you transparent, to bring out those presentable qualities you possess.
Dressing up
True enough, a nice personalized suit is an immense confidence builder. But the way you choose to present yourself will also have a huge impact on how people perceive and interact with you. Seeing you in a suit suitable to your character, they'll rightly think more highly of you, but also themselves too. They'll figure that you respect them, since you went all the trouble to present yourselves to them. Your presentation dictates the response you get from people around.
Overdressing
Having established the importance of dressing well, might there be such a thing as overdressing? Evan argues yes. Dressing too nice, or too perfect has an element of dishonesty as none of us is indeed perfect. Remember, your suit reflects who you are, and too perfect is just never it. Besides, overdressing will make you robotic and with an unapproachable guard up all the time.
The way Evan makes his suits is that he'll always sneak a slight imperfection in. This almost unnoticeable touch will add the human essence to the suit, making you more honest, approachable, more natural.
Stay True to Yourself
Though necessary for a gentleman, the suit is only an outward expression of your motivation, your thoughts, and your service to others. Get those and the clothes will naturally follow. But not just any clothes; the ones that will ring true with who you are.
Make sure to check out…
Evan's Website
Evan's Twitter
Book - The Monk Who Sold His Ferrari
Book - Tribe of Mentors