About Dr Jones
Dr. Jones: Health & Wellness Consultant for Entrepreneurs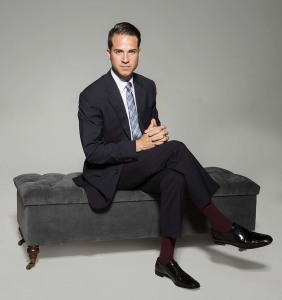 Known as "the doctor of the future", Dr. Jones is the world's leading expert in high-performance concierge healthcare. As a successful entrepreneur and owner of 3 different companies, he is a trusted advisor and high-performance consultant to CEO's and leading entrepreneurs around the world. He graduated from the most prestigious health and wellness doctorate program in America (Life University) and has invested over $250,000.00 on advanced lab tests, health retreats, educational seminars and cutting-edge health certifications to help his clients gain an unfair competitive advantage. His company Designer Health Centers has received a certification from the United Nations for its "Excellence in Healthcare" for the work Dr. Jones did for the Royal Family in Saudi Arabia. He participates in a private "future of healthcare" mastermind with a small group of global thought leaders such as Sanjay Gupta MD and Jeff Arnold CEO of Sharecare.com who sold WebMD for $7.6 billion.
Dr. Jones now does customized concierge high performance health consulting with people around the world, holds luxury health retreats in some of the worlds most exotic locations and conducts seminars across Asia, Europe and North America to help people quickly integrate these advanced solutions. Becuase of the results he's seen in his own transformation and the 1000's of people he works with globally, he knows it's possible for you to access high performance or what he calls becoming "superhuman".
Benefits of becoming "superhuman":
You get more done in less time (productivity increases)
You create all-day-energy and have more fun
You effortlessly create the body of your dreams
Your life is more simplified and organized
You enjoy life more knowing you are implementing strategies to prevent disease
AND Dr. Jones' clients have seen an increase in income and impact due to the previous points…
So how did he get here? Dr. Jones was once in special needs, diagnosed with ADHD and dyslexia, and suffering from different embarrassing health conditions
that the medical community couldn't help with. They would treat symptoms but never address the underlying causes. Over the course of several years he transformed his brain and body function and received academic scholarships to become the performance doctor he is today. He now travels the world showing how to implement what he learned over several years in just months or even weeks.
Dr. Jones' passion is to teach other high achieving individuals and their families how to become "superhuman".
He calls you a "HERO"! Why? Because he knows you have influence, and that you desire to make this world a better place. By helping you become superhuman, your confidence, capabilities, income and impact will likely skyrocket, making you a better leader, friend, family member and world-changer.
Comic book hero's don't exist… but you do. The world is counting on you to be your best, and that's what this website is all about.
Our mission is to help YOU become superhuman!
WHAT OTHERS ARE SAYING ABOUT DR. JONES:
Read about how he made $390,000.00 in 30 days on Gifted Entrepreneur by clicking here.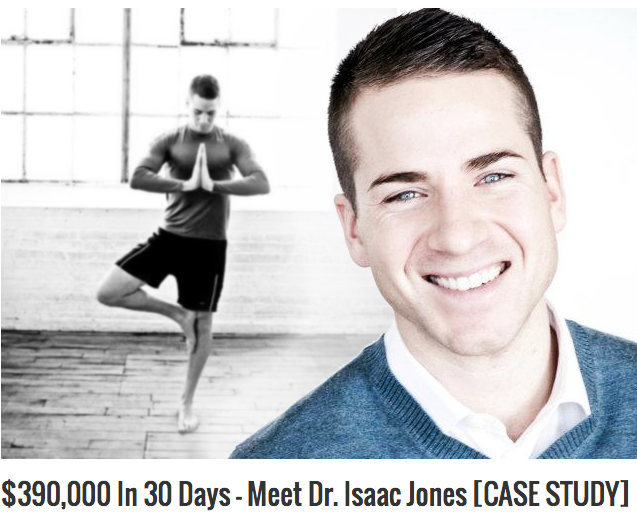 Listen to the interview that John Lee Dumas did with him on Entrepreneur on Fire by clicking here! 

Listen to Dr. Jones' on Productivity Expert Ari Meisels "Less Doing" Show: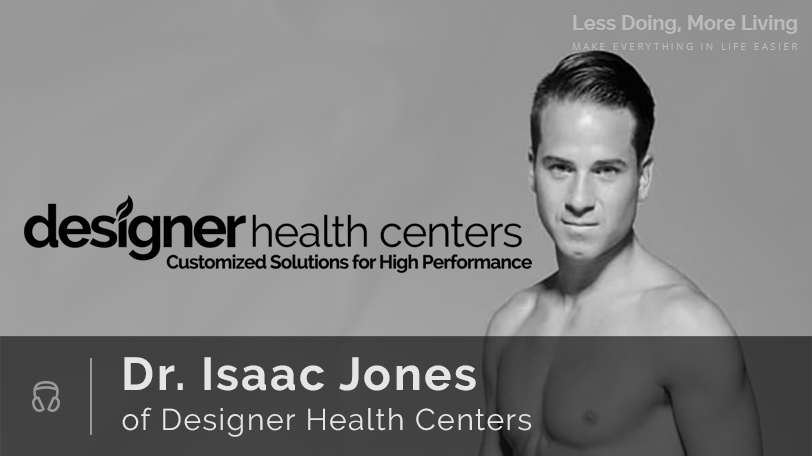 Listen to Dr. Jones on Jordan's "The Art of Charm" Podcast about Maximizing Your Energy:

Listen to the "Mindset by Design" show with High-Performance Expert Andy Murphy: