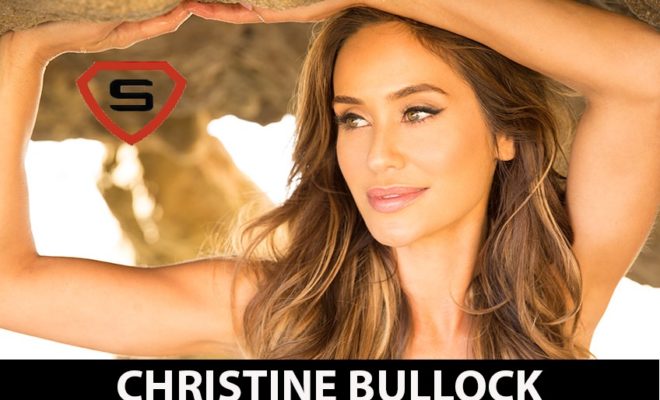 Christine Bullock - World Renowned Lifestyle and Fitness Expert
|
Podcast: Play in new window | Download
Subscribe: Apple Podcasts | RSS
Learn from internationally renowned fitness and lifestyle expert's journey into the fitness world in today's episode as we hear the steps Christine Bullock has taken from the very young age of 3 to owning several successful businesses in the skin care and fitness world.
Want to know Christine's morning routine and how to really listen to what your body needs even if it means sleeping in late, eating pizza, while figuring out the balance your life then listen in!
Importance of Ingredients for Your Overall Lifestyle
Know why it is so important to know what you put on your skin - not just the 5% by taking care of your facial skin but hydrating the other 95% of your body as well.
Christine's Morning Smoothie - Great for Digestive Repair
Dandelion - good for cleaning liver, kidney and gut
Arugula - good for cleaning liver, kidney and gut
Cilantro - good for cleaning liver, kidney and gut
Yukan Syrup - Probiotics
Blueberries
Turmeric - antioxidant as a reparative process from your workout
Water
Ginger - Digestive
Get Rid of Your Office Ass
Sitting will take away a lot of your flexibility and can cause all sorts of problems to your hamstrings, shoulders, back and neck muscles. Here are a few tips that can help you avoid long term issues.
Get regular massages
Take a hot bath with salts once a week
Add Dynamic Movements into your workouts
Stretch for at least 20 mins a day - even just one hold/stretch is good for your muscles
Don't be afraid to stretch and add in your meditation at the same time
Top 3 Regimes for Burning Fat
High Intensity Exercises - Any type it's so important to get your heart rate up
Pilates - Great core awareness along with building your posture
Yoga - Helps detox your internal organs
Fear leads to Stress
"Evolution20" is a 60 day high performance Fitness and Nutritional program. You can reshape your body in record time with this high performance series and meal plan that integrates the most progressive exercise techniques used by world-class athletes into one powerful program.
Christine's Tea For After Every Meal
Turmeric, Cumin, Cardamon - Bright Orange Spices to help repair your body.
Make sure to check out…
Books - Daily Devotions by Joseph Prince