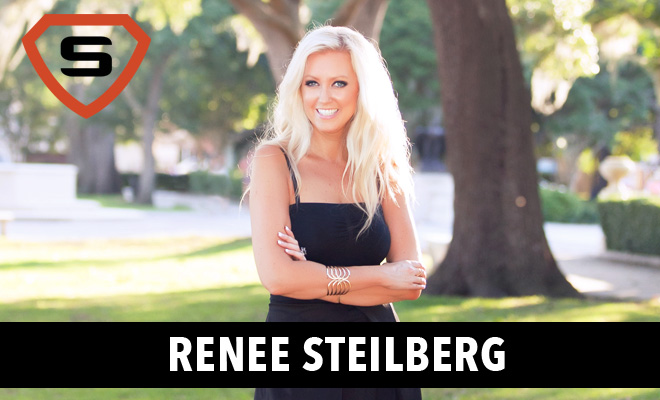 Renee Steilberg – Premier Relationship Coach Shares the Keys to Finding the Love of Your Life
|
Podcast: Play in new window | Download
Subscribe: Apple Podcasts | RSS
Our guest today is Renee Steilberg an expert relationship coach whose goal is to help others find love all over the world no matter who the individuals are. Renee's own journey in this area began in PR marketing, during that time, she realized her personal life held her attention and as she searched for something more meaningful she began researching the complications of marriage and relationships that were building in her own life and decided that this area would become her special niche.
Understanding Yourself
Renee discusses how it is so important as an individual to truly know yourself and who you are before getting into a relationship as once you are in one - it can be really easy to mold into the other person and lose yourself.
Finding the love of your life and making sure its healthy
Renee walks us through some suggestions as to where you can start to finding the right person that will last forever:
 If there are red flags, or things are not moving quickly seek guidance.
You need to prepare yourself for any relationship – Education is so important
Healing things from your childhood
Acknowledging your weaknesses and strengths
Knowing your love languages
Admit that you can't do it all on your own
Focusing on finding love and focusing on your career at the same time isn't realistic
Do you have a place to start a full time job? (realize that all relationships take work)
Never Stop Dating Your Partner
Renee and her husband take a marriage retreat every year for their own marriage - not one she is organizing but one for the two of them and their relationship.

Submit YOUR results from both the above questionnaires to Renee's email address at: reneesteilbergandcompany.com, and she will personally schedule a 20-30 complimentary phone call with you to review your results so you can gain more insight on how your results can lead you to finding your love or keeping your love lasting!

What keeps couples together for 30+ years or more?
Solid foundation of communication
Keep learning more about your partner
Encourage your partner to do what makes them happy
Stand with your partner in their 'weakness'
Make sure to check out…
Book - Covenant Marriage by Gary Chapman
Book - Men are like Waffles and Women are like Spaghetti by Bill and Pam Farrel