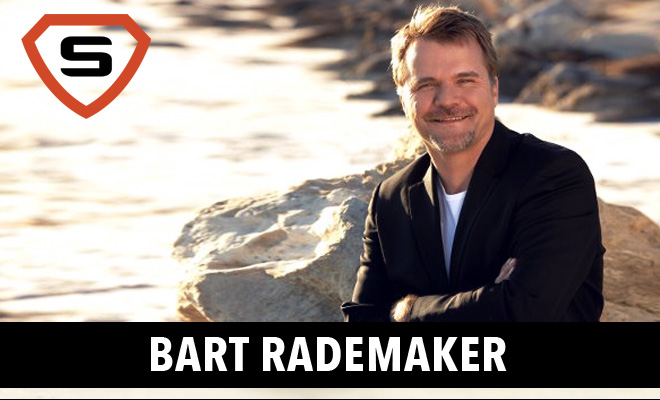 Dr. Bart Rademaker – The Power of Focusing on One Thing at a Time
|
Podcast: Play in new window | Download
Subscribe: Apple Podcasts | RSS
Our guest today is Dr. Bart Rademaker, an acclaimed surgeon, professional life coach, and a humanitarian who has been nominated for the Nobel Peace Prize. Dr. Rademaker discusses the transformative experiences that inspired him to spend his life helping others, as well as how he manages to accomplish so much without sacrificing his health or his focus.
Dr. Rademaker was born in Holland and subsequently lived in five different countries, which gave him the invaluable opportunity to learn many different languages, and also to spend time with indigenous people, thereby learning more about old traditions and our connection to the earth. He explains that learning new languages helps you to use your brain in new ways and see the world differently, opening up your perspective and problem-solving abilities.
The Three Types of Intelligence
His transformative life experiences led Dr. Rademaker to devote himself to helping people develop the lives they want through different neural strategies, energy medicine and wellness programs.
Dr. Rademaker's platform is simple: He helps clients tap into their authentic genius by tapping into the brain, energy and health intelligence that surrounds all of us. He explains that while many people still think energy intelligence is esoteric, it will become mainstream in next five to ten years.
The Power of Focusing on One Thing
Dr. Rademaker notes that we have so many modern-day conveniences in our lives, but we still don't have enough time to get everything done because we don't hone in on our mission.
He stresses that productivity is not necessarily equated with busyness. People wear busyness and multitasking as badges of honor, but the brain doesn't work that way. Studies show a reduction of 20 to 40 percent in productivity when you try to multitask. Instead, you must create an environment that allows you to schedule your time so that you aren't distracted by other things.
Developing a Disciplined Daily Routine
Dr. Rademaker starts every day by setting an intention of three things to focus on. He explains that if you're working on multiple endeavors, you must start by looking at your non-negotiables. For him, that is eight hours of sleep, and four hours of personal "me time" for taking care of the body and for meditation.
That leaves 12 hours to do all the things he wants, so he chunks that time into categories and then must stay disciplined enough to stay within each of those chunks.
A few more tips…
Beware of technology's ability to slow you down with distractions, and build in a buffer zone to make sure you have enough time to accomplish all tasks.
Set an intention and then maintain it throughout the day. Most people have an ongoing routine and simply get caught up in their daily to-do lists, but you need to continuously reset focus on your intention.
Pay close attention to your health because physiology is one of the most important parts of success.
Always remember the power of gratitude. Be grateful for all things, big and small, and your life will transform.
Make sure to check out…