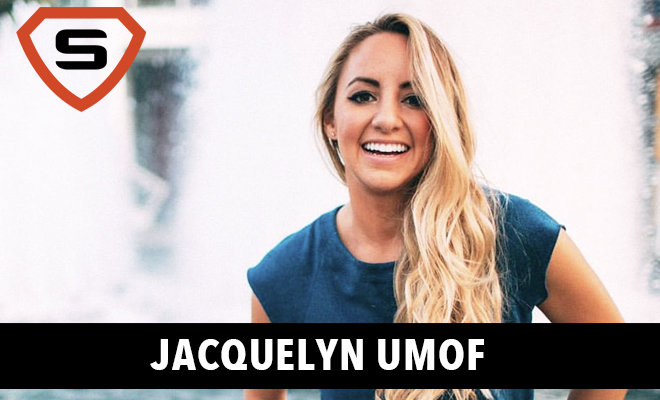 Cherishing the Art of Movement with Jacquelyn Umof
|
Podcast: Play in new window | Download
Subscribe: Apple Podcasts | RSS
Our today's guest is a movement specialist and an ex-Laker girl Jacquelyn Umof. With a background in ballet, she is out on a mission to improve lives through subtle art of body movement and exercise. Jacquelyn talks to us about how to connect with our bodies and become the better version of ourselves.
Take Some Me Time
Life has changed in the last 2 decades. Our professional obligations eat up so much of our time that we can hardly devote a little of it to ourselves. But you must chunk out some 'me' time in your ever so busy schedule. The results are the overwhelmingly improved quality of life.
Physical activity should take some of that time. Our bodies are not meant for sitting still, but for making movements. What even a little physical engagement like stretching or breathing exercise does is to help your body get more oxygen, pump the blood faster, and as a result detox itself. 5-10 minutes a day is all that you ever need, with the commitment that goes along with it.
Office Work(out)
Working in an office all day is not an excuse for not working out. Even less so, as the sedentary job involves the obvious bad habit along with doing the same repetitive motions. There is a plethora of simple few minute exercises that will nullify the punch of these negative effects. Everything from movement, stretching, breathing exercises, or simply changing positions will improve your life in tremendous fashion.
Efficient Nutrition
As far as nutrition goes, Jacquelyn suggests to find out what works for, or more importantly, what works against you. She's sensitive to sugars for instance, but big on smoothies because they represent a huge time-saving way of providing your body with as much good stuff as it needs. Smoothies are also very energy-efficient in that they help you make less decisions during your day, consuming less energy.
Love Yourself
Working out is an act of self-love, Jacquelyn profoundly pronounces. Feeling in tune with our bodies is one of the necessary requisites of living a full life. This is why the approach to exercise must take into account that you are doing something good for yourself, something that is going to be beneficial to you both physically and mentally.
Jacquelyn's most important mission is change the perspective when doing physical exercise from one of hate to the one of love.
The lenses through we see ourselves matter a lot, and improving ourselves will always include improving our mindset to begin with.
Make sure to check out…
Jacquelyn's Website
Jacquelyn's Twitter
Jacquelyn's Get Stretchy at Work Program