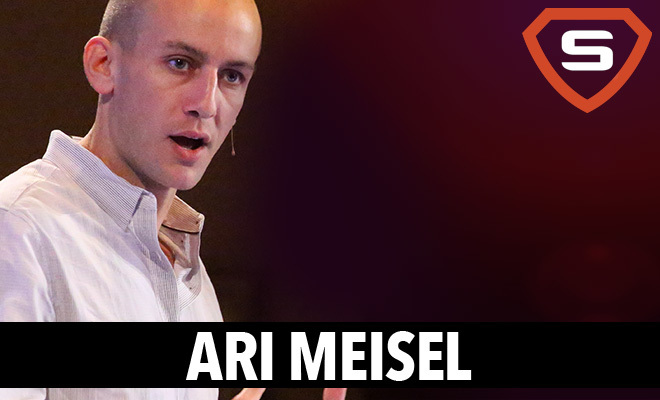 Ari Meisel: Learn How To Do Less And Live More With The Worlds Top Simplicity & Productivity Expert.
|
Podcast: Play in new window | Download
Subscribe: Apple Podcasts | RSS
Ari Meisel has a crazy story that has led him to radically change his life. After being diagnosed with Chrohn's disease he went on a journey to change his lifestyle and health, so he could get off medication and life a healthy life.
We dive into the importance of tracking.
If you're not tracking your health and performance you can't improve and make a statistical difference. Ari talks about tracking sleep, effectiveness, and engineering a plan to improve sleep effectiveness.
We cover a bunch of great apps and tools for tracking. Make sure to scroll down to the links section so you can become a productivity expert as well.
Ari recommends everyone should have a virtual assistant.  And he shares some reasons I haven't heard before. It's a cool look at how you can take a lot of stress by setting up a "human autoresponder".
If you don't understand how you do things - you're not going to be able to outsource the tasks someone else should be taking care of. We talk about the opportunity cost of little tasks that we all do on a daily basis. If we took the time to outsource them the ability to stay in flow for longer sustained periods of time would be MASSIVE.
Choose your own work week. 95% of the tasks that you do could be done by someone else and outsourced. Ari suggests asking yourself what are the 5% of tasks you can do better than anyone else?
This might sound strange to you but Ari LOVES email. He shares his specific strategies for changing your paradigm and creating an inbox that is incredibly productive.
Make sure to check out…
Ari's awesome website, blog, and podcast - lessdoing.com
Beddit is the app Ari uses for tracking sleep - beddit.com
The watch Ari uses to track physical movements - mybasis.com/
Ari uses Rescue Time to track his time working on the computer - rescuetime.com
The email system Ari mentions that asks at 6:00 what he achieved that day - idonethis.com
For virtual assistants Ari recommends Fancy Hands - fancyhands.com
Ari's #1 productivity tool… ever - followup.cc
The snack bar Ari recommends - youbars.com
The company Ari mentions for purchasing suits - indochino.com
Outsourcing marketingplace - Elance.com
The website people do things for $5 - Fiverr
On demand 3d printing - shapeways.com
Public facing appointment page that Ari recommends - scheduleonce.com
Ari Meisel, is a serial entrepreneur who has worked on everything from web design projects to real estate development
Several years ago, he was diagnosed with an incurable and very painful chronic condition called Crohn's disease. He has developed a system of productivity to help him overcome the disease. He's called this movement "Less Doing"