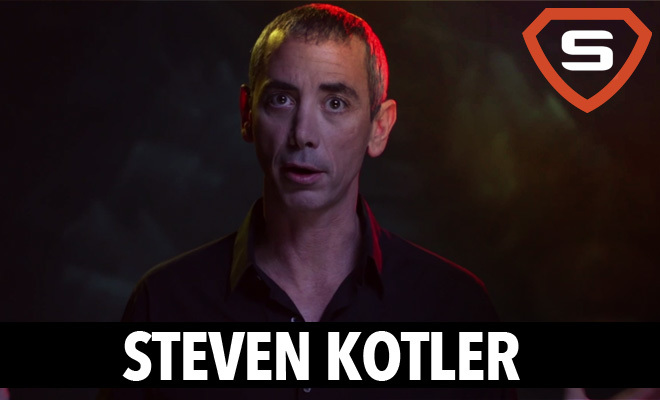 Steven Kotler - Worlds #1 Flow Expert Reveals The 17 Secrets To Accessing Flow State To Get More Done In Less Time & Increase Daily Euphoria & Fulfillment
|
Podcast: Play in new window | Download
Subscribe: Apple Podcasts | RSS
You probably have experience "flow" at some stage in your life. Steven is an flow expert at understanding flow and how to hack your state to produce better focus and productivity. 
Flow not only increases creativity but trains you up on creativity over time. It's the quickest way to train creativity. The more neurochemicals that show up during the experience the longer that experience holds up over time.
Even though it might sound like the "thing" we've all been missing - There are risks that Steven talks about. We also go through the flow state cycles. The fascinating practical application that you've been probably been asking about. Steven has an enormous amount of knowledge and advice on how to apply this and implement it into his life.
If you don't want to listen to the interview, but would rather read all the details about the secrets of flow, then click on the image below that will take you to the most comprehensive article online that I wrote about flow state: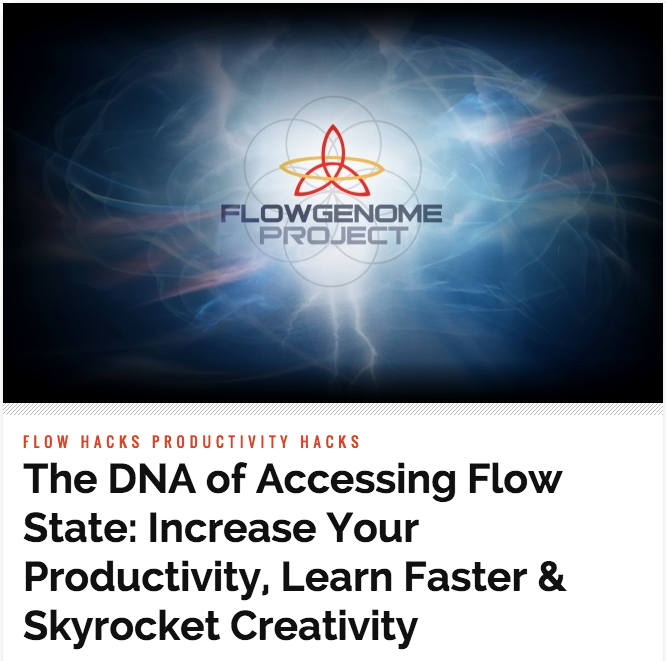 Flow follows focus.
Steven talks about his morning routine and how he structures his life. If you're going to take a trip or participate in a hobby don't take your cell phone… Get into flow.
Stop multi-tasking and maximize the amount of flow for the rest of the life (not just right now).
Make sure to check out…
Steven Kotler is the New York Time best selling author of The Rise Of Superman
One of Steven's projects Flow Genome Project
Follow Steven on Twitter
Check out the 17 Flow Trigger slideshow
Steven Kotler is a New York Times bestselling author, award-winning journalist, and cofounder and director of research for the Flow Genome Project. His books include The Rise of Superman, Abundance, A Small, Furry Prayer, West of Jesus, and The Angle Quickest for Flight. His work has been translated into thirty languages and his articles have appeared in more than seventy publications, including New York Times Magazine, Atlantic Monthly, Wired, and Forbes.