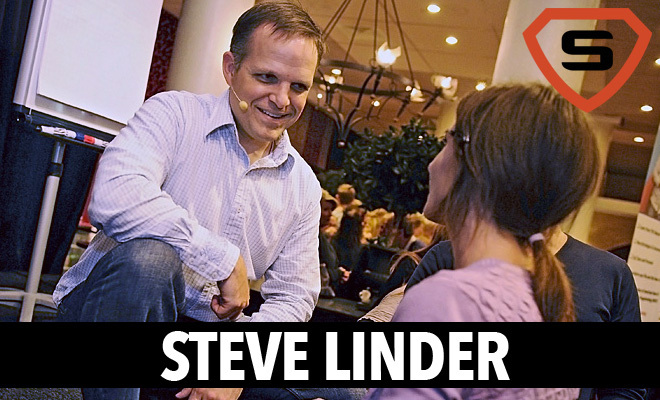 Steve Linder : Get Top 3 Peak Performance Mind & Life Strategies From The Worlds Top NLP Expert
|
Podcast: Play in new window | Download
Subscribe: Apple Podcasts | RSS
Steve Linder is an amazing coach and entrepreneur who has a transformative story that can help us all learn how to shift our identity for high levels of success
We start off hearing about Steve's journey as a young unemployable 18 year old and how he found his path and the changes he took to see massive success. He explains the journey to find identity and how important that is to finding success and how you can apply this to your life.
Asking better questions leads to better results.
Steve talks about the biggest issues he sees with entrepreneurs. The root issue of transitioning out of being an employe to the business owner. Steve recommends the book The E-Myth

to understand how to separate the business owner to the business operator.
Steve shares a quick productivity hack on how he schedules the first 2 hours of his day and the last hour of his day.

Make sure to check out…
Steve's business - StrategicBrain.com
Tool for systemetizing
Wealth Dynamics
Talent Dynamics
Date With Destiny (with Tony Robbins)
The E-Myth

by Michael Gerber
Steve Linder
At the age of seventeen, Steve Linder began his career humbly, as a struggling waiter. By his early twenties, as a result of bad planning and following poor advice, Steve found himself unemployed and owing over $35,000 in debt – on the verge of bankruptcy.
Over the next five years, he quickly climbed the corporate ladder and led teams of hundreds of people for organizations such as Charles Schwab, Montgomery Securities, and NationsBank. He concluded his career in corporate America in 2000 as Vice President and Principal with Bank of America Securities. He had won numerous awards in the industry for innovation and leadership, all while being one of the youngest officers in each of the companies he served.
Since 2001, Steve has been coaching executives, professional athletes, celebrities, military leaders, parents, and coaching organizations around the world. He also served as an International Performance Trainer and Crew Director for leading-edge organizations for over ten years. Having learned and used NLP (Neuro Linguistic Programming) since he was a teenager, Steve has been training and certifying individuals in NLP and NeuroStrategies since 2003. He is considered to have the highest standards world-wide for certification in NLP because of his ability to draw from his real world implementation of these strategies. More importantly, his students are regarded as "best in class" and are highly sought after for training by corporations, government organizations, professional sports people and teams, medical practitioners, and the military.
To learn more about upcoming events that Steve is conducting, go to: www.strategicbrain.com.