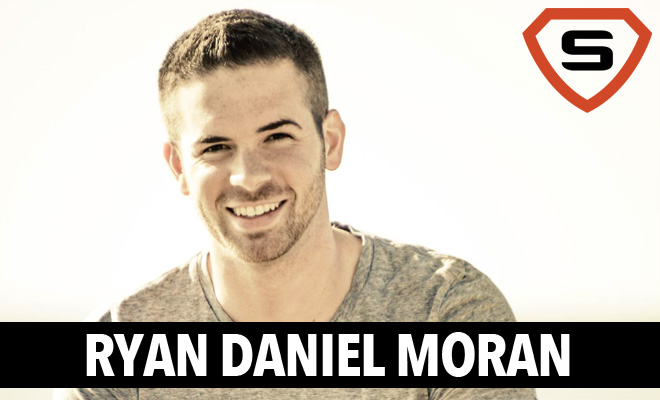 Ryan Daniel Moran - 2 Steps to Quickly Generate Revenue in Your Business
|
Podcast: Play in new window | Download
Subscribe: Apple Podcasts | RSS
"Money and freedom are a result of who you become"
Ryan has always had a knack for finding profit and generating revenue in businesses to prove out any business concept. He shares how he tries to cut out the noise and simply go straight for the sale.
It's not so much about finding your passion and building a business about that but building your business into your passion. Business is an extension of who you are or how you leave an impact, but doesn't have to specifically be something you're passionate about.
Ryan burnt out physically 6 years into his entrepreneurial journey. From that point he sees the massive growth, and it wasn't from a specific skill but putting himself into a good position for a great opportunity that comes along.
The biggest thing Ryan did was making a list of people he needed/wanted to reach out to. He simply asked if he could be of any value to anyone.  Build your success network. People you want to hang out with more or develop a relationship with.

Two Questions to Generate Revenue Quickly
#1 - Where is there a market already developed?
#2 - Where is there a channel that customers and leads are already hanging out?
If you can answer those two questions you can quickly learn how to generate income and build a business that's sustainable
Often times it's simply taking action now. Go in and create leads and ask for sales. Help people get off the fence to become clients and customers. You can't loose money by generating more offers… You can only create more revenue.
Don't get married to one offer or idea. You can make multiple sales and offers to your audience.
Freedom Fastlane Live is Ryan's event coming up shortly with speakers like Gary Vaynerchuck, Robert Herjaveck, Pat Flynn among others. Stretch the average of those you hang out with.
Through meeting and talking with high level entrepreneurs and executives Ryan has learned everyone is afraid to take action and move forward in their business but they all did it anyway. Fear is something you work through, it just doesn't go away. Have an emphasis that's not just making money. Make money, invest it well, and get intentional on the life you want to live.
There is no failure only lessons and learning.

Make sure to check out…
Freedom Fastlane Live (Ryan's amazing new event coming up)
TrueBeautyYou.com (Dr Jones wife's website currently talking about essential oils in her summer webinar series)