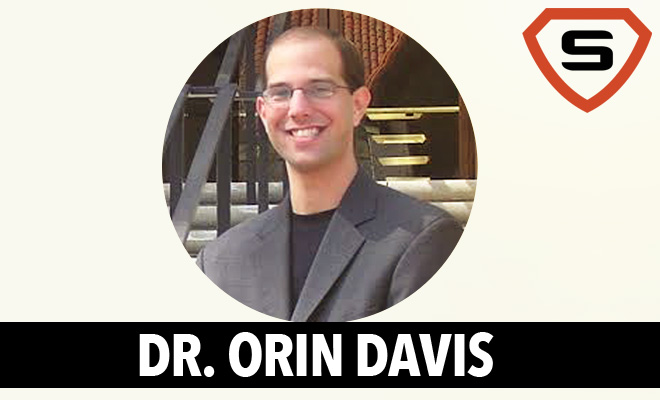 Orin Davis: The Hidden Dynamics of Flow and Performance
|
Podcast: Play in new window | Download
Subscribe: Apple Podcasts | RSS
Dr. Orin is a positive psychology and flow expert who is going to talk with us all about accessing flow and what the research is telling us about the impact on your life and performance.  Conversations based on research and study always reveal little known insights and strategies and this is definitely NOT the exception.
Flow = the optimal experience.
Flow is a dynamic process. and because of that we have to lay the right foundations.
#1. It has to mean something to you – You need to be intrinsically motivated.
What would you do in the process of doing it? You really do have to have an intrinsic motivation.
There are 2 purposes. Janitor working for NASA who can think of himself as a lowly
#2. Awareness of your energy and emotional level at this point.
We can't be in flow all the time. It's possible to hit flow every day, but by no means will it be all day long and typically it will be microflow. Less than 20% will not hit flow. Accessing it 1-2x's per day, is the highest performing you can get to. It is possible
THE PROCESS FOR ACCESSING FLOW:
Very Clear Goals
Acknowledging Progress (indicators that you are moving towards your goal)
No distractions – Ignore messages
The challenge level of flow needs to be higher than your personal average level of skill.
Aligned the tasks that they do, with what they are intrinsically motivated to do. Job tasking…
QUESTIONS To ACCESS FLOW:
What does the perfect day look like?
Look at your schedule and ask, "why is this there"? Think about the energy and intention of the task your taking the time to complete.
Track your day.
What can you outsource or get your team to do?
You use time in ways that you didn't expect.
Have self compassion.
If I could provide for your basic financial needs, what would you do?
What is your itch? What itches you about the world? What bothers you?
What do you need to change? What do you need to fix? What do you want to make a difference in?
It's not going to change in a day! It's going to take months to pull out.
Make sure to check out…