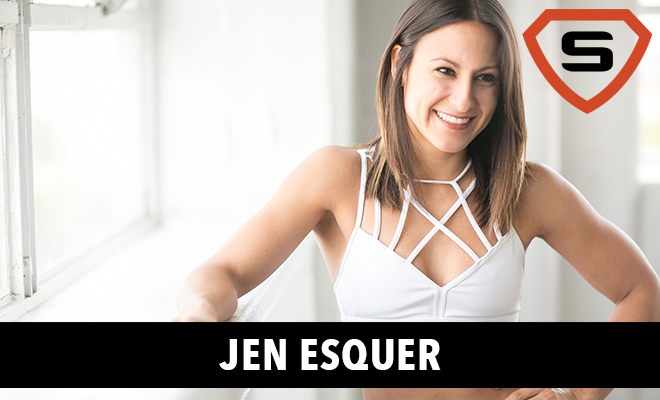 Mobility Method with Jen Esquer
|
Podcast: Play in new window | Download
Subscribe: Apple Podcasts | RSS
We have Dr. Jen Esquer as our guest today, a top-notch practitioner and a movement enthusiast. Former gymnast and today a Pilates instructor, Jen is here to provide insight into how to control our life via controlling our health.
They say that a healthy man has many goals, but a man in pain only one. We seem to take our bodily health for granted. It is only when we experience pain or some other impediment that we learn to appreciate the functioning of our body.
To unlock the potential that we have, pain needs to be confronted. The chronic pain is a cause for alarm, but those little pains of life that we overcome are what makes us stronger.
Take a Breath
We're told that if we want to succeed in life or business, not a moment of spare time is allowed. Jen is here to debunk the myth. She insists that in exercise rest is just as important as the strain. Extended to business, her remarks suggest that we should take some time off every once in a while, pause for some breath, and then return to the task more in tune with our bodies. Breathing is the footing of health.
Take a Bite
Besides breathing, food is the fundamental pillar to our wellness. Considering what diet to take to, Jen suggest that you experiment a little. Your body is your trustful ally, and it will let you know soon enough what diet feels the healthiest.
If you're not the kind that changes things dramatically, don't overdo your diet. Take incremental steps towards the better or, something Jen suggests, try journaling your health. Scribble down how you feel during and after each step in your diet change.
Set Your Intentions Strait
Having something to drive us out of bed is quintessential for making the day count. Not a morning person, Jen made it a rule never to get up without a firm intention of what she would accomplish that day. Having a vision will give your day a meaning, and also determine your route in face of something trying to sidetrack you.
Get moving!
The number one detriment to our bodies is a sedentary way of life. To be the best version of yourself, you need to be in constant movement. Office job is not an excuse, there are series of simple stretches that you can do sitting or standing. They will mean a world for your body, and hopefully inspire others.
For, as Jen has it:
people don't realize how much they inspire other people just by being themselves.
Make sure to check out…
Jen's Website
Jen's Facebook
Jen's Instagram
Jen's Book Recommendation
Book-School Greatness
Book - Launch Internet MIllionaires