Dr. Jones' Activation Story! How He Went From Special Needs To The National Deans List…
|
NOTE: Click the links below to listen to the podcast and read the article on how I made $390,000 in one month…
Dr. Jones' Story
I was labeled with ADHD, Dyslexia and other health problems… Later I was put into special needs to take tests.

Have you ever hit a wall? Where you felt hopeless and frustrated?

For you it may be a relationship challenge, a business problem or a physical interference.

For me it was KNOWING that I had an amazing mind, KNOWING I was extremely intelligent, but watching my mental and physical performance dwindle.

I didn't think I could break free from the bondage. I was "stuck" and didn't feel like there was a way out…

It wasn't until I went to two different doctors that took a unique approach to addressing my challenges that I overcome dyslexia, ADHD and completely activated high performance - body, mind and spirit.

Not only did I get out of special needs, but I excelled in school and athletics. I effortlessly got "A"s and later academic scholarships along with the prestigious National Deans List award.

My body was capable of physical excellence and I became one of the top athletes for my age in North America.

Now do you see why I BELIEVE that YOU can become superhuman!? Now do you see why I built superhumanentrepreneur.com!?
I became a doctor to help others activate high performance… I'm living my dream because…

I GET TO HELP YOU!!!
I'd love for you to learn more about my story so that it may be an inspiration to you by following these links:
My Vision For Superhuman Entrepreneur
My visions for superhuman entrepreneur is to lead 10,000,000 entrepreneurs to activate high performance in their lives in the next 10 years! That's February 1st 2025.
When it comes to embracing and building high performance you are wise to question the source of the information. Your time on this earth is short, so it's important to get advice and information from honest, trustworthy sources that are well qualified.
The information that you will get through this site won't come from heavily biased "research," and a multi-billion dollar pharmaceutical company does not sponsor it either. The goal of Superhuman Entrepreneur is to:
Provide you with the most up-to-date non-bias cutting edge high performance information, strategies and hacks to help you activate high performance - body, mind and spirit,
Show you how to skyrocket energy, access flow, increases productivity so you can MULTIPLY the impact and capabilities that you have on this earth!
I believe in addressing the "causes" of disease vs. treating symptoms through drugs and surgery. This is what I learned in University and in all of the advanced doctorate level certifications I've been through. This is the philosophy that has enabled the incredible results I see in my clients (aka "Hero's") around the world.
My passion to become a high performance doctor that addresses Cause vs. Symptoms came when I hit "rock bottom", couldn't focus (was diagnosed with ADHD and Dyslexia) and was put in special needs to take tests. After riding on the drug-ridden roller coaster of the medical model I went to a health doctor that actually addressed the cause and transformed my health, and ability to focus (I started getting A's). This experience helped shaped my model of the world. I learned that in order to get anyone well, you have to look at the body as a system where everything is connected. I learned that most people are mortgaging their future through their lifestyle whether they know it or not and thinking that the medical parachute is going to save them, which often isn't the case. I imagined a world without fatigue, brain fog, disease and low levels of performance. I now know that this is possible!
I followed my passion to change others lives by getting an international scholarship into the most prestigious Health and Wellness University in the world – Life University. Not only did I excel in class but I invested $150,000.00 over and above the 100's of thousands I invested in my Doctorate to fly around America and attend advanced 21st Century Bio-Nutrition, Anti-Aging and Cellular Detoxification certification seminars where I learned how to address many of the underlying causes of disease and low performance through research-based, clinically-proven strategies. I became very good friends with some of the worlds leading expert physicians and high performance guru's.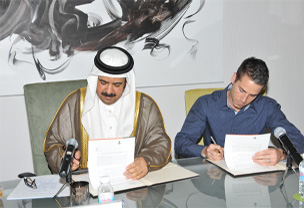 From there, I created my own high performance systems and solutions that I believe are the most cutting edge available on earth.
I now speak internationally as an expert doctor in "at cause healthcare and high performance" and run an online health center working intimately with people from different areas of the world via video conferencing. The Royal Family and the United Nations awarded my company with a certification of appreciation for our "excellence in healthcare". Learn more about Designer Health Centers Here:
My goal is to activate high performance in entrepreneurs around the world and save them from believing the lies that the media and Big Pharma perpetrate.
Along with Superhuman Entreprenuer I founded Designer Health Centers with my wife Erica Jones who is the CEO. Our team is working on expanding our influence around the world through seminars, writing books and creating cutting edge health programs, seminars and luxury health retreats.