Healthy Snack Ideas & Food On the Go
|
Finding healthy snack ideas can sometimes be really tough and its something that lots of the people I work with ask about. If you are at home and can prepare something fresh vegetables or other whole foods are always an awesome choice. However there are times that you need something convenient and easy and so I wanted to share with you some of my favourite healthy snack ideas that I buy from Thrive Market.
Beyond that, I gave you some hacks for eating out on the go as well at the bottom.
Check out more about Thrive Market HERE.
Plan ahead and make sure you have some of these healthy snack ideas with you so you don't get caught out hungry and reach for the abundant not-so health snacks.
I've wanted to let you know what some of my favorite healthy snack ideas and products are on Thrive Market.
Healthy Snack Ideas from Thrive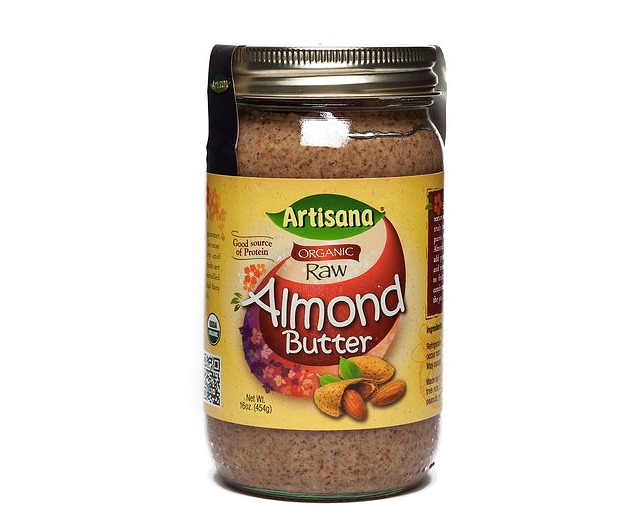 There are 2 essential rules that I go by when doing my shopping:
Minimal Hidden Sugar Content
Watch out for the high carb foods and high sugar foods that you can drive inflammation in the body. If you are going to get some, make it count. For instance, I buy  chocolate bars and chocolate covered organic almonds off of Thrive.
Some healthy snack ideas I get is 85% black or 60% raw chocolate with minimal amounts of sugar, and then I splurge on the chocolate covered almonds that will definitely take me out of fat adaption or ketosis!
Derived from Raw Sources & Fresh Water, Free Range, Grass Fed Sources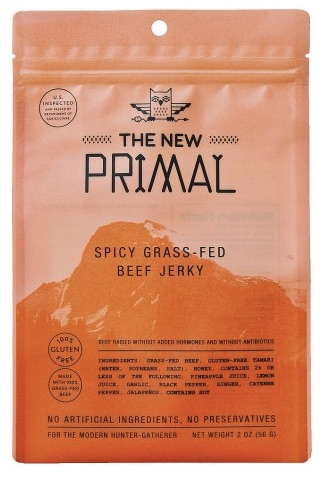 There are different nuts and nut butters on Thrive Markets. I choose the one that are derived from raw, sometimes even sprouted sources. There are trail mixes that are raw and sprouted as well! Yummy!
Ok, so lets dive in! These are all available from Thrive Markets! Click HERE to check them Out!  
   Brussel Bytes -these are great but do have nutritional yeast in them for flavour so not great if you have any yeast sensitivities.
   Epic Bites & Bars – Try their bison bacon chia bites or the almond cranberry turkey bar.
   Kale Chips
   Mamma Chia Bars – These are a little higher in carbohydrate then some of my other recommendations however can still be a good option depending on your carbohydrate tolerance.
   Any Navita Natural Products – I would limit your consumption of the dehydrated berries though, maybe just stick to adding them to salads as opposed to eating them by themselves as snacks
   Any "Go Raw" Products – The Go Raw pizza flax snacks are my favourite!
   Artisiana Raw But & Seed Butters
   Any "Just Pure Food" products
   Two Moms In The Raw Bars
   Nutivas chia & hemp seeds – awesome to add to smoothies
   Lulus Raw Chocolate – Stick to 70% cocoa and above
   New Primal Products
   Tanka Products
   Paleo Wraps by Julian's Bakery
   Primal Chocolate
   Raw Cacao Nibs (I like putting in my shakes AFTER they I blend it to give a crunch)
   Natural Force Raw Tea
   Steve's Paleo Goods -  Awesome paleo kits to take with you on the go.
So this is a list to get you started on the right track when it comes to navigating the world of snacks!
There are a whole bunch of other things of course that make awesome snacks and you can start to experiment with some different foods that work for you.
What I always do is look at the ingredients list and try and avoid ingredients such as hydrogenated vegetable oils (canola, soybean, peanut, safflower, sunflower, corn and other "vegetable" oils) artificial sweeteners, sugars, food additives such as MSG and any food colourings.
Also check the total amount of CARBS in your snack.
Not just sugar but total carbs.
So a snack bar or product has over 15 or 20 grams of carbohydrate then I don't recommend it.
Tips if You Need to Grab Something On The Go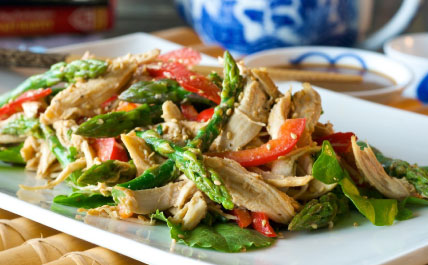 One of the keys to maintaining a healthy diet is planning. And so planning your meals, cooking at home and bringing your own snacks with you is of course ideal. However there are times when we all get caught out and need to purchase something on the go.
So here are my tips for just such an occasion:
Go for a salad with chicken but make sure you go with an oil and vinegar based dressing rather than a creamy dressing. Or ask for some olive oil and lemon juice or balsamic vinegar that you can add to your salad yourself.
Get fresh food from a deli or café where you can get a salad or even a sandwich made from scratch. The more real foods the better.
 Avoid drinks that dehydrate you such as sodas, teas and coffee. Choose water.
Best "Fast Food" Restaurant Choices
Again these are for those exceptional times. Not every week 🙂
But if you do need to grab something try:
Chipotle Mexican Grill – Yummy Mexican foods with organic options and all the chicken is free from antibiotics and hormones.
Bocado Burger - also look for other grass fed burger joints like Paleo Burger etc. The Paleo buns are the BEST EVER!
Panera Bread – Lots of salads to choose from and if you want to go for a sandwich they have actual whole grain bread instead of white bread coloured brown. Their chicken is also free of hormones and antibiotics.
AuBon Pain – Another option for salads, soups and fruit.
Jasons Deli – Is similar to Panera Bread and around 20% of their ingredients are organic.
When flying into a new city search the following in google before you fly in:
Raw food restaurants _________ (city name)
Grass Fed Beef Restaurants ____________ (city name)
Organic Juice Bars __________
Whole Foods
Natural Gocery store ________
Farm to Table
I hope these healthy snack ideas help you make the best choice when you are on the road and stuck for a healthy option.
Want to learn more body hacks for busy people that can help you burn fat, increase energy & skyrocket your productivity? We have put together a super easy resource for you to get all our best strategies so you can maximise your health and performance!
Click the link below to get immediate access.