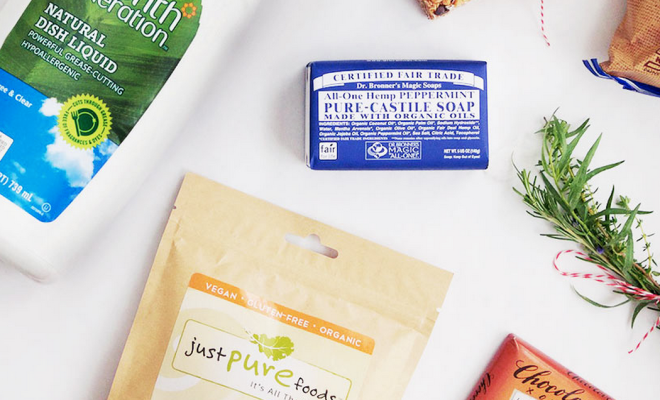 How To Get The Top 300 Wholefoods Products Wholesale at 25-50% Off For Life…
|
Despite what you may hear from Constantly Negative News, or the Crisis News Network (CNN), the world is actually becoming a better place to live.
I'm going to prove it to you in this article, and then show you how you can save anywhere from 25-50% off over 3000 of the most common natural personal care products, cleaning agents and foods that are the most popular selling brands at Wholefoods.
We live in a world of exponential technological expansion. Moore's law states that the worlds technological capabilities double every 8 months.
If I were to have graduated school just 20 or 30 yeras before the time that I did, I wouldn't be running the worlds most successful international high performance virtual consultation company. 
The technology was as advanced enough for me to be able to have real time video calls with people in London, Sydney or Tokyo.
Now I stand at my desk and help transform peoples lives from all over the globe through the use of advance systems such as video conferencing, email and CRM systems automation.
Peter Diamandis wrote a book with Steve Kotler called "Abundance". The premise of the book is that we live in an abundant world that is making a lot of positive change for good!
So why do we perceive that the world is in such a negative state? You may ask, "Dr. Jones, aren't you watching the news?"
My short answer is, "no", my news is podcasts like the one I just launched: Subscribe to Superhuman Entrepreneur Here. 
And the reason is because the news gives you a distorted view reality (tell me something I don't already know, right?).
I believe letting channels like CNN into your mind every day is just another way to block your level of performance and happiness.
Here is the reality in which you live right now when you compare our current state to where humanity was 100 years ago:
The per capita income and wealth of every nation and individual has tripled.
Lifespan has more than doubled.
Cost of food has dropped 13 times.
It is 13 times cheaper to get a meal today, per adjusted dollar, than it was 100 years ago.
The cost of energy has dropped 20 fold
Transportation costs have decreased 100 times!
Communication expenditure has dropped more than 1000 times!
If you want all the research behind these statements, then pick up the book Abundance now:
Or read Harvard Professor, Steven Pinkers book, "The Better Angels of Nature":
So how can Moore's law help you drive down food prices even more?
Through a new membership site that gives you access to over 3000 of the healthiest foods, personal care products and natural cleaning agents.
The NEW Costco For Wholefoods And How You Can Save 30-50% off Your Favorite Health Foods & Products!
So I'm in LA, and my friend Giovanni, the founder of Arch Angels Academy announces Gunnar Lovelace to come to stage.
The first sentence out of his mouth was, "We have created the Costco of Wholefoods, where we are giving people wholesale prices on over 3000 of the most best natural and organic products shipped to their door for free."
Immediately the audience irrupted into a roar as people were throwing their credit cards on stage.
People weren't throwing their credit cards, but in reality, that's how I felt. I was like, "what is this company and how can I sign up."
If anyone were to look at my families personal expenses each month, they would see that I live in integrity with my message with how much organic produce and products we invest into from Wholefoods each month.
Erica and I invest around $400.00 per week at Wholefoods. If we can save on average 30% on our grocery bill, we could save $120.00 per week, which is a savings of $480.00 per month, or $5760.00 per year.
We will always be going to Wholefoods, but if we can save 25-50% off the most common products from there, why not!?
The company is called "Thrive Markets" and it's a membership based model. You pay a small fee for the year and then you get access to wholesale prices.
Who loves you! 🙂
Oh, and just so you know, you are one of the first people in America to find out about this as it's only been around for a couple of months.
Click Here To Get Access To Thrive Markets Now! 
If you care about high performance, then you should care about what is going in and on the body, along with what is sprayed throughout the house. I highly recommend living as low a toxic burden lifestyle as possible, and now there is no excuse not to make the decision to be consuming these products.
This is a brain hack, body hack and productivity hack. This is just one other way to systematize your shopping.
For more information on systematizing your nutrition strategies to save up to 15 hours per week, read my article, "Best Nutrition Hacks For Eating Healthy on The Go."
I hope this adds a ton of value to you and your loved ones!
Dr. Jones