About Dr. Matthew Accurso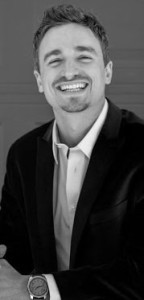 Dr. Matthew Accurso is on mission to catapult individuals into their most fulfilling life potential imaginable.
Dr. Accurso has helped spearhead some of the largest performance enhancing seminars ever conducted in the United States and Canada helping thousands overcome mental and physical barriers.  His leadership has assisted in developing the most advanced cutting edge procedures being done to remove mind/body interference in the top wellness clinics across the United States.  These procedures are currently being used to cut healing time in half and fast track individuals into their maximum potential.  He has had the privilege of training doctors from all over the country on advanced protocols designed to activate the highest levels of performance and increase mind/body synergy.  Dr. Accurso has also been recognized for his outstanding achievements by the Billy Graham Training Center for his counseling with young adults.
Dr. Accurso earned a Bachelor of Arts from Flagler College, a doctorate from Palmer College and has pursued numerous advanced certifications in nutritional and mental performance.
Dr. Accurso now does concierge customized high performance health consulting.  He is leading the charge with Dr. Isaac Jones and Designer Health Centers which has recently received a certification from the United Nations for its "Excellence in Healthcare" for the work DHC did for the Royal Family in Saudi Arabia.
Where did his passion come from?
Dr. Accurso is from a long lineage of doctors who pioneered the way for cause related healthcare. Simply put, healthcare that addresses the cause of dysfunction and disease instead of the symptoms of them.  From an early age he was taught that his body was brilliantly made and that when given a chance, it will absolutely astound you.  At age 8 he had already decided he would help people find their true performance potential and by age 12 he was attending the most advanced wellness seminars of that day.  Dr. Accurso comments,
"I was hardly ever sick as a kid and when I was I was taught why we get sick and how the body gets stronger from it.  We practiced life-long health decisions in our family.  We knew that every decision we made and every single thing we put in our bodies had ramifications, from a "harmless" children's Tylenol to negative core beliefs from our surroundings".
Dr. Accurso's calling is to transform average human potential into extraordinary human performance.  His conviction to restore human potential and effectuate a 24/7 healing culture has touched people across the country and the world.
Learn more about getting a one-on-one Functional High Performance Health Consultation with him for $300.00 off by clicking here.